Our pressure cleaning services
Trust a professional, compliant, certified and insured team that will give you the benefit of more than 20 years of experience.
Cleaning and pressure washing
Commercial / Institutional / Industrial
The greater the infrastructure and organization, the more difficult it becomes to coordinate a synchronized pressure cleaning effort without compromising quality, timeliness, and billing. We offer you a turnkey service including the initial meeting to establish the needs, the quote within 24 hours and as soon as the quote is accepted, we intervene within 48 hours. This is what sets Solutions-Graffiti apart from its competitors; unparalleled service, a quick intervention date and a convincing result.
Doing business with several school boards across the greater metropolitan area for more than ten years, we have built a reputation with our institutional clients and we strive to provide them with the best possible service at each intervention.
Institutional surface pressure cleaning services.
Cleaning and stripping of bricks and stones
Interior and exterior floor cleaning and pressure washing
Cleaning of parking lots
Cleaning of playgrounds
Graffiti Pressure Wash
Marking of all kinds and parking lines, visit our sister company: https://solutions-marquagedelignes.com/
Residential cleaning and pressure washing
Single-family / Multi-unit / Condominiums
As a landlord, you don't want to see your property soiled by graffiti, vandalism, dirt or deposits caused by pollution. Call on the professionals at Solutions-Graffiti to carry out a pressure cleaning that will erase all traces of pollution without damaging the surface. Pressure washing; an effective solution to restore the image of a building.
Every year, many of our customers ask us to strip their brick or stone coverings that have been painted over the years. We have made it one of our specialties since our foundation in 2003.
Using professional equipment and biodegradable products, the team cleans hundreds of buildings every year.
Cleaning and stripping of bricks and stones
Balcony pressure cleaning
Paving stone pressure cleaning
Nettoyage à pression d'une clôture
Pressure washing a fence
Get rid of stubborn dirt by entrusting your cleaning to a team of professionals. Cleaning and pressure washing is our specialty! Our specialized equipment makes the difference, hot water (about 85 degrees Celsius) greatly helps the good results that we obtain.
Since 2003, Solutions-Graffitis has been performing pressure cleaning with high-performance equipment and environmentally friendly biodegradable products – whatever the surface; brick, cement, plaster, concrete, vinyl, steel, metal, aluminum, etc.
Professional pressure cleaning services for residential structures
Cleaning of walls and ceilings
Window and frame cleaning
Cleaning dust and accumulated air pollution (blackened wall)
Washing and removal of graffiti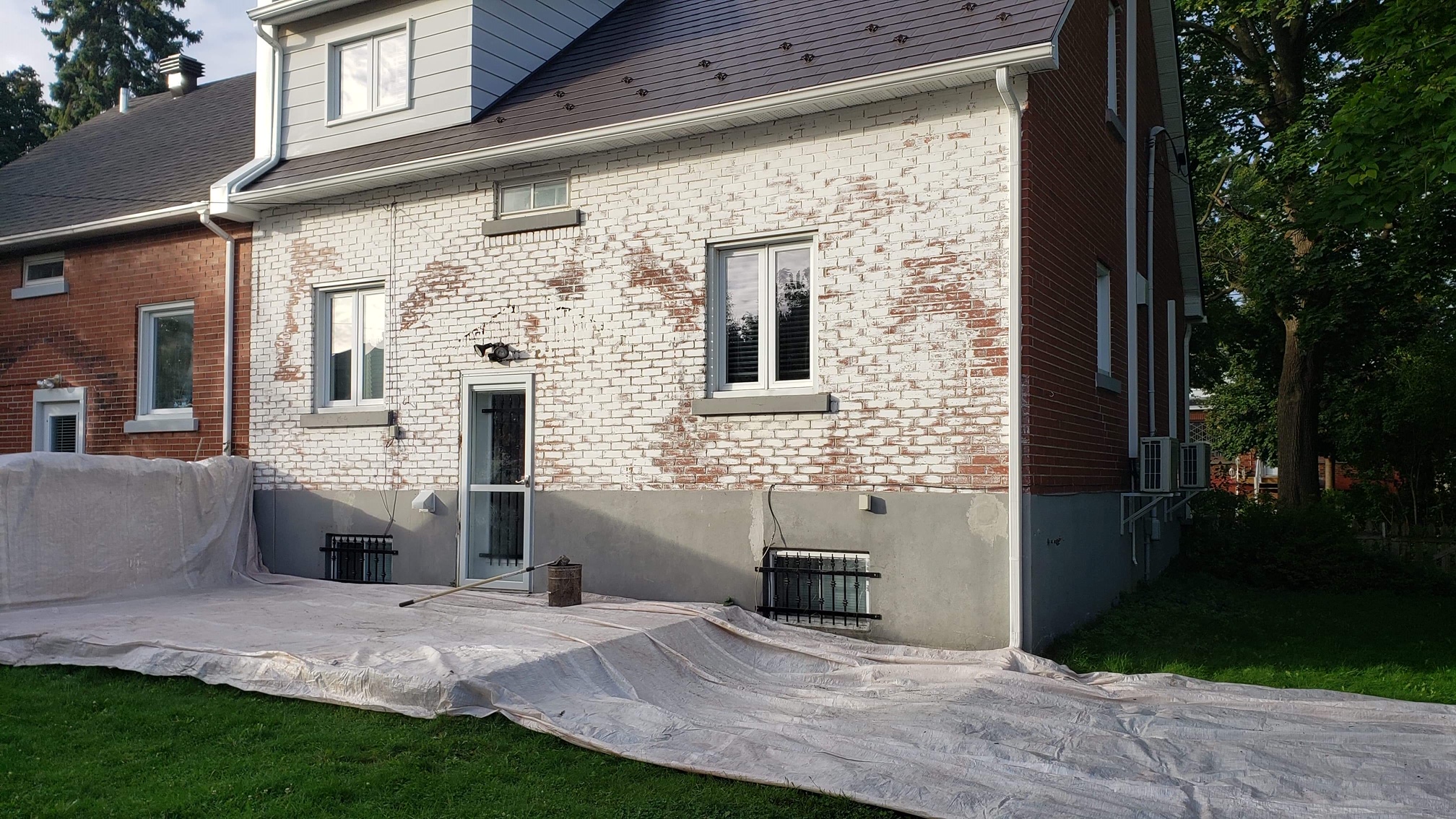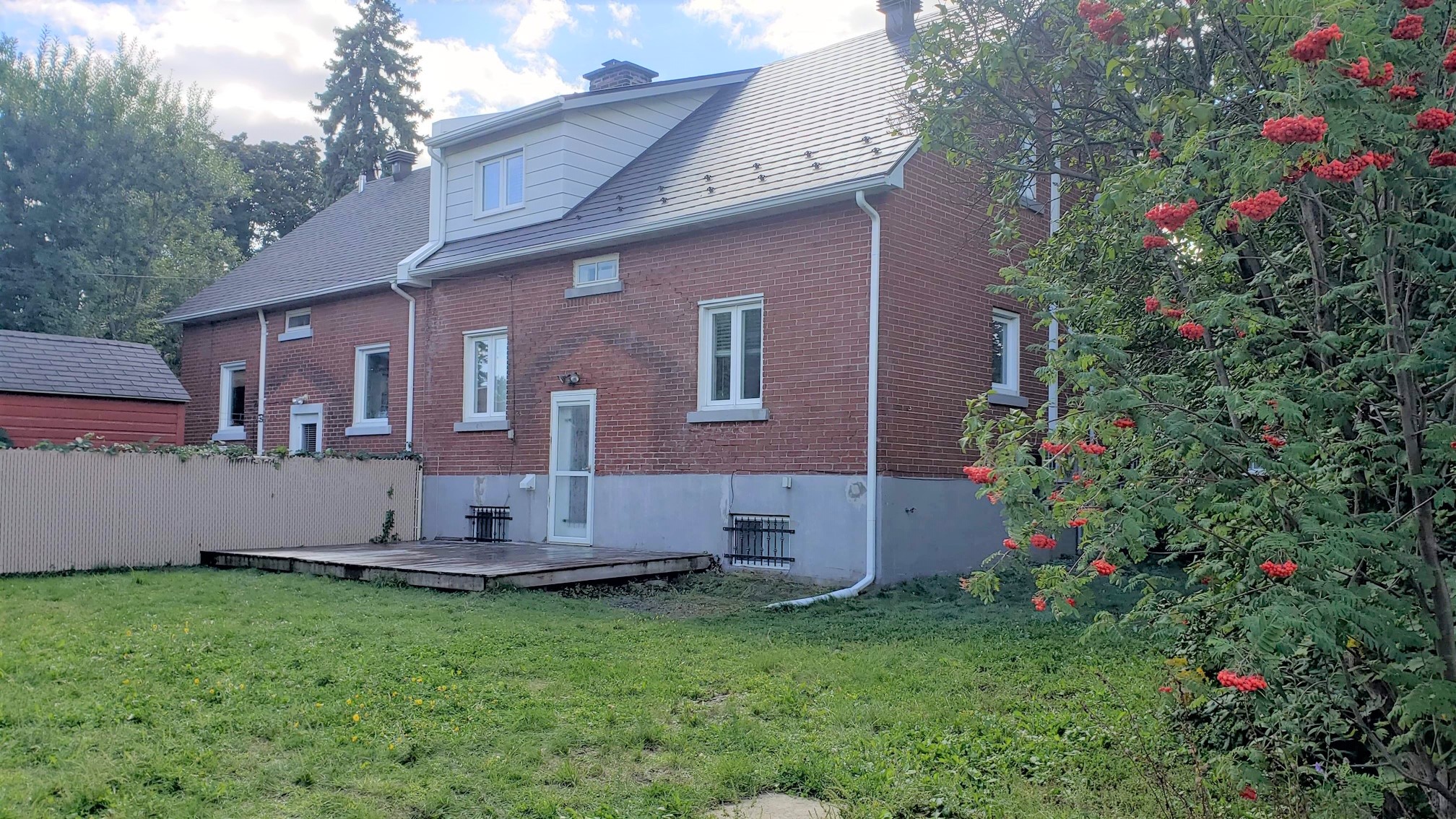 De-icing
Formwork and concrete slabs / Roofs / Buildings
With nearly 20 years of experience in pressure cleaning, Solutions-Graffiti offers de-icing services for formwork and concrete slabs on various construction sites.
Our priority is to help contractors avoid delays by offering them the possibility of continuing work, regardless of the weather. We deglaze various structures such as:
Foundation de-icing
Foundation de-icing
De-icing of various shapes and formwork
With our state-of-the-art machines, we offer a fast and efficient way to thaw the various formwork structures. Solutions-Graffiti offers you a solution of choice for all your de-icing work.
Snow accumulation can create ice dams at various locations on flat roofs as well as at the ends on sloped roofs. Too much load on a roof can cause serious damage. Solutions-Graffiti offers a de-icing service to melt ice safely and efficiently. Our service avoids the risk of falling snow or ice near the roof.
A roof must be cleared of snow and ice so that it drains properly. Our goal is to prevent any future problems.
Residential, commercial and industrial flat roof de-icing
Pipe de-icing
De-icing of specialized equipment